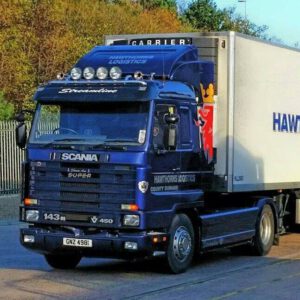 Experienced staff working around the clock ensure your delivery is made safely and on time.
Members of the RHA and insured above their conditions so that we provide the best service to our customers.
We also work alongside many blue-chip companies, providing traction and container services. We deliver to all major RDCs seven days per week, 52 weeks of the year to deliver anything from flowers for Valentine's and Mother's Day, to Christmas Goodies and day to day essentials. If you need a logistical solution, why not ask if we can do it?
Our Vehicles
Our Fleet has been updated to Mercedes as well as Scania Trucks along with two 20-year-old Scania restoration jobs.