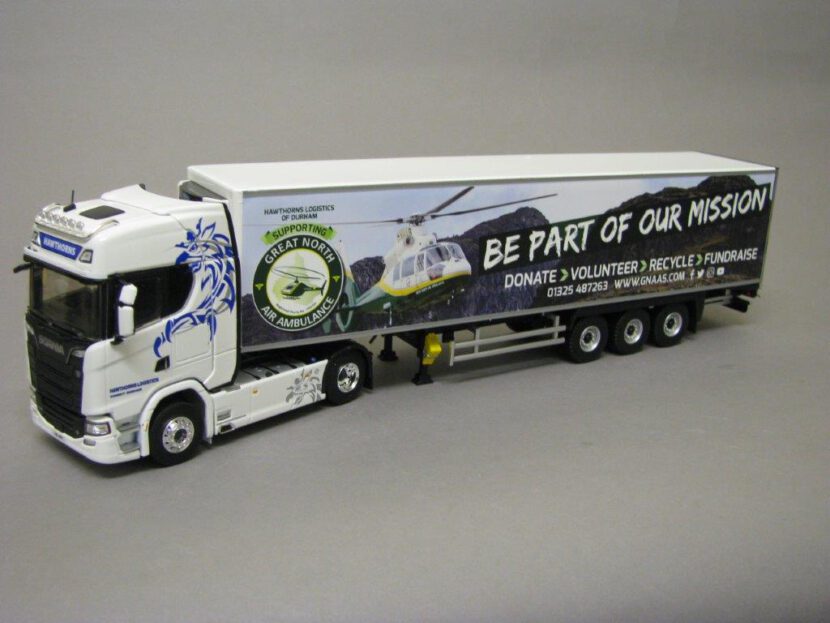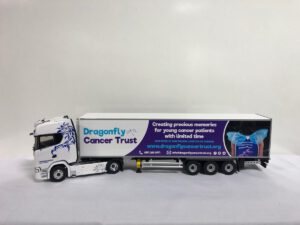 We have released some limited edition model trucks to raise some money for two extraordinary charities, the Great North Air Ambulance and the Dragonfly Cancer Trust.
The Great North Air Ambulance runs three air ambulances depending solely on the support of the public. Without the public's help, they would never be able to offer the life changing saving support of getting people who have sustained life threatening injuries to hospital for treatment quicker than you would ever be able to get them there by road. The money raised by the sale of the model trucks goes fully to the Great North Air Ambulance to help them continue to offer the support they do.
The Dragonfly Cancer Trust supports young cancer patients with very limited time helping families and young couples create precious and lasting memories together. The charity provides Cash Gifts and organises Dragonfly Dreams for children and young people up to the age of 24 years old throughout the UK. This allows families to use what little time they have left together to make lasting memories that they can forever hold dear to them. Alike the Air Ambulance models, all the money raised by the sales of the models will go fully to the Dragonfly Cancer Trust to help them offer this life changing experience.
For the Great North Air Ambulance models, please visit https://www.greatnorthairambulance.co.uk/shop/2/
For the Dragonfly Cancer Trust models, please visit https://www.dragonflycancertrust.org/limited-edition-lorries/